Zhou Jingqi, general manager of Grouphorse Global Center for Translation and Interpreting and assistant to the president, has been recognized as a United Nations SDGs Chinese Young Leader 2019 for making an outstanding contribution to advancing the United Nations Sustainable Development Goals (SDGs).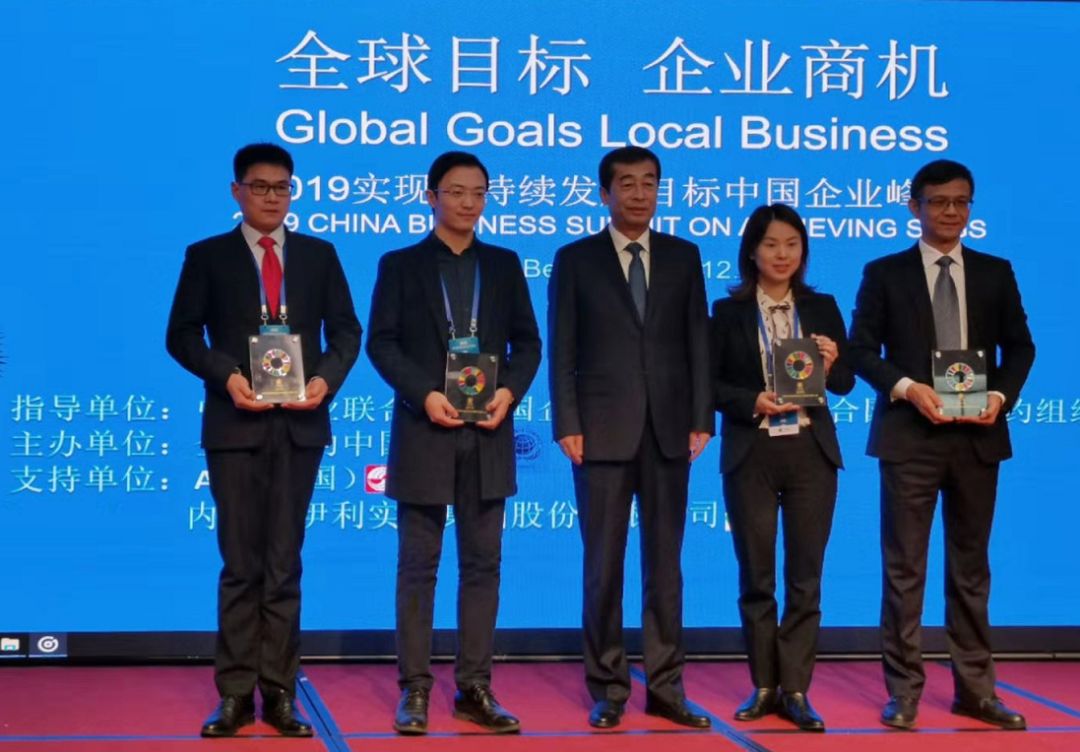 Zhou Jingqi (second from left) receives the award at the summit.
He received the award at the 2019 China Business Summit on Achieving SDGs on December 13 in Beijing, which was held by Global Compact Network China, under the guidance of China Enterprise Confederation and the UN Global Compact.
Participants at the summit included those from the UN Global Compact, Global Compact Network China as well as well-known companies, research institutions and media outlets at home and abroad and relevant UN agencies. They delivered keynote speeches, attended themed forums, setting up booths, and presenting awards honoring best practices, in order to showcase what Chinese companies have done to advance the SDGs.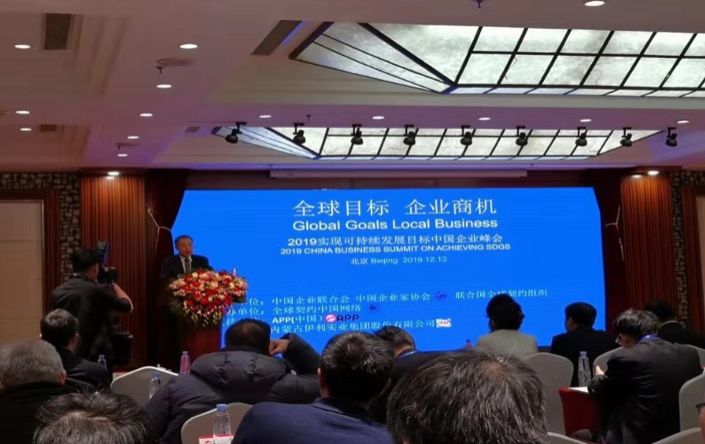 The summit released the Global Compact Network China Sustainable Supply Chain Report, the 2019 Best Practices by Companies on Sustainable Development Goals, the United Nations SDGs Chinese Young Leader 2019 List and the GoldenBee Global CSR 2030 Initiative Progress Report, which motivated Chinese companies to further implement the SDGs in the new era.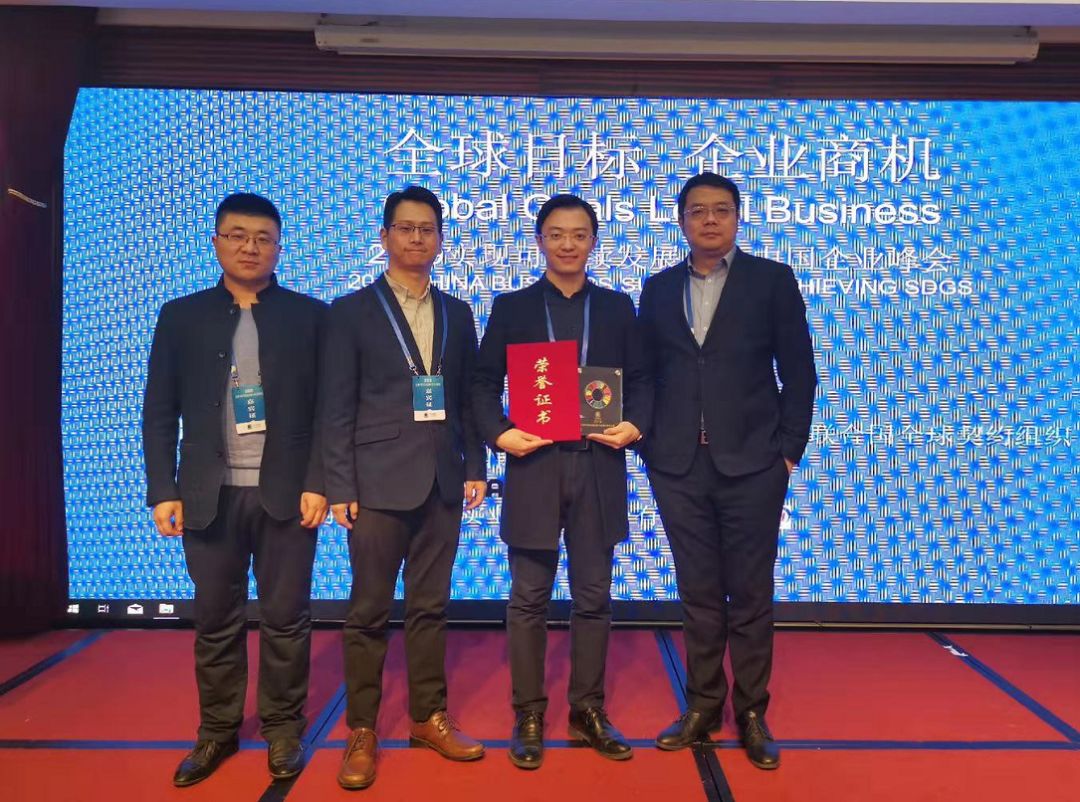 From left to right: Gong Ming, Wen Yi, Zhou Jingqi, and Tang Xing
As a participant of the UN Global Compact, Grouphorse has been honoring the ten principles of the UN Global Compact and implementing the 2030 Agenda for Sustainable Development from multiple dimensions. We have used cutting-edge technologies to create new platforms, reinvented our new management model, refreshed our development philosophy to grow the business while better protecting the environment, and further promoted gender equality.
The summit was joined by key figures from relevant organizations such as Zhu Hongren, executive vice chairman and director-general of China Enterprise Confederation and chairman of Global Compact Network China, and Ren Hongbin, vice chairman of the State-owned Assets Supervision and Administration Commission of the State Council and member of the UN Global Compact Board.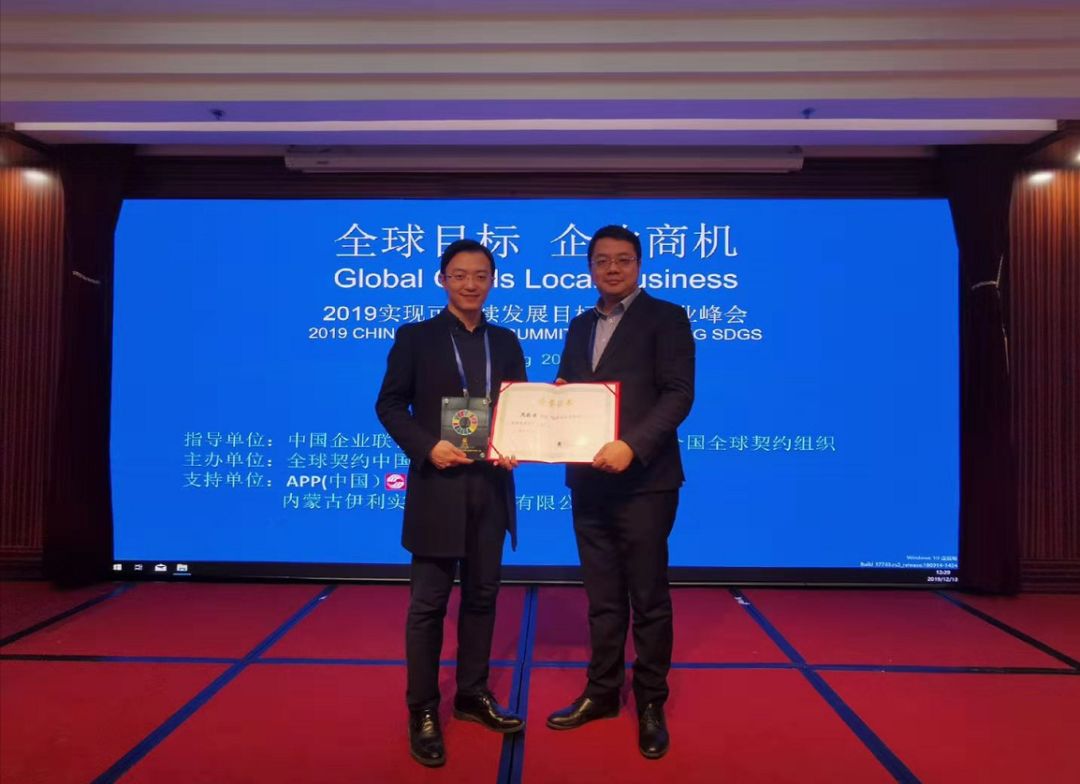 Zhou Jingqi and Tang Xing
Grouphorse Chairman/President Tang Xing, Vice President Wen Yi, Assistant to the President Gong Ming, and Hu Xinyou, director of the Secretariat of the Organizing Committee of China Interpreting Contest, also attended the summit.